BionicPan P120WS
Out Of Stock
BionicPan P120WS
Stock:

Out Of Stock

Model:

P120WS

Weight:

1.75Kg
The BionicPan P120WS is a panel made for small spaces, during growing or flowering stages.
Its accessible price of 159€ TTC, offers the best ratio performance/price of the market.
This product allows all the growers to enter the LED world at a reasonnable price.

Coverage

With a nominal power of 120W (real 75W), it can covers:

- (50cm)2-(60cm)2 during flowering (at 40-45cm height)
- (60cm)2-(80cm)2 durong growing (at 45-60cm height)

Autonomous

The P120WS is a totally autonomous unit which does not need any external power supply or cooling system.
It can be plugged directly on a 110-220V power plug (or a timer) and it integrates a fan to ensure the hot air extraction produced by its COB.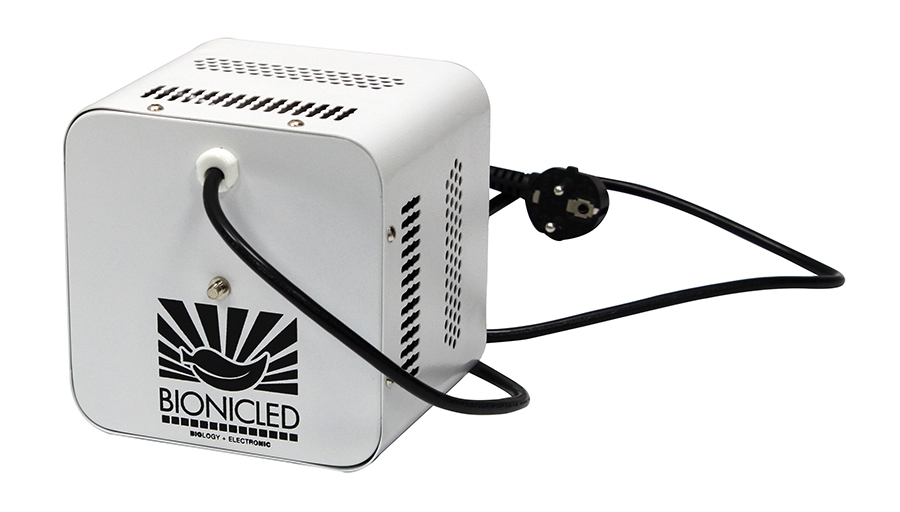 Light

The spectrum of the BionicPan P120WS is an hybrid spectrum which uses the already well known wavelenghts used in our BionicPan and BionicSpot lines.

- 50% Warm White 3500k: This light is used in most of our products beacause it is very rich in red wavelengths (flowering), and offer a stronk peak in the blue ones (growing)
Using a 50% percentage of this warm white in our lamps, the grower can enjoy the natural colors of his plants.

- 50% Of Full Spectrum enhancement: The 3500k Warm White is very equilibrated, but still has a lack of of intensity in 3 wavelengths essential for plants developpements.
To offer the most complete spectrum, we improved the white warm 3500k, by adding some 660nm red LED and some 440nm/460nm blue LED.
This improvement strenghtens and enlarges the peak of blue wavelenghts and extends the reds ones.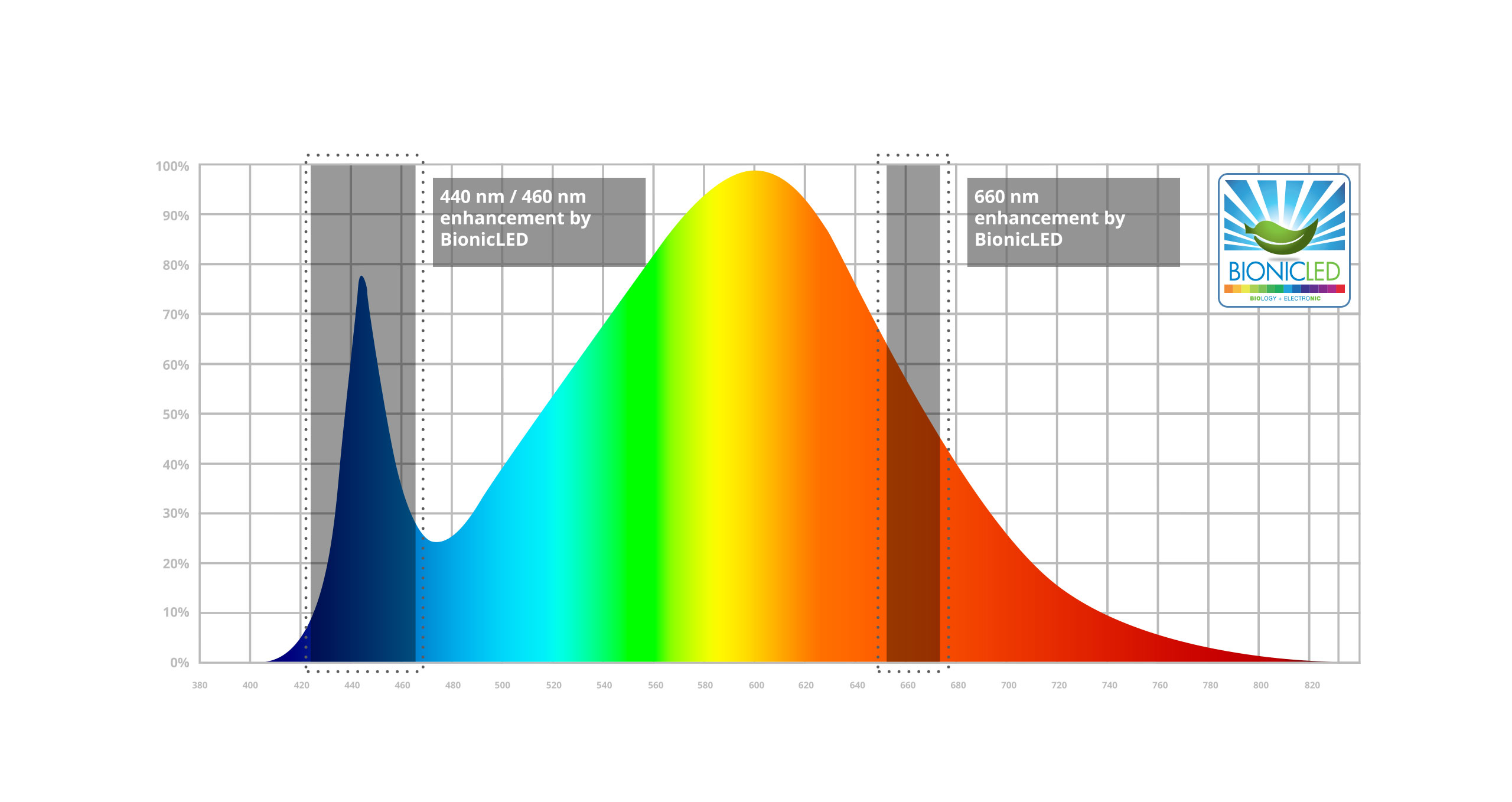 COB

The COB of the BionicPan P120WS had been developped exclusively for BionicLED.
It is made with LED from Taiwanese brand EPILED, which offers the largest selection of wavelenghts on the market