BionicSpot 7-3W-W
Presentation
BionicSpot 7-3W-W is composed 7 leds of 3W 3500K (Warm White).
His spectrum enriched in red and blue it does a lighting adapted to all the types of plants, in cuttings and in growth.
It allows to support also floral plants in interior such as orchids.
The light of the BionicSpot 7-3W-W approaches the bulb HPS or ECHO, offering a luminous and very good penetration.
This white spot is also a very good complement of our BionicSpot 18-3W Full Spectrum.
It allows to improve the luminous global penetration, to complete his luminous spectrum adding new lengths of waves, and also of obtaining a dominant white light in order to observe the royal(real) colors of his plants.
With his tip E27, this bulb can adapt on the immense majority of the current lamps.
Technologia
BionicSpot 7-3W-W uses LED 3W of the brand Epistar (THE LED's unique supplier that proposes a very wide choice of wave lengths)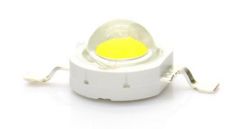 7 types of LED 3W are installed in a body totally of aluminium that allows a thermal passive and effective dissipation.
The supply of the bulb places in the tip of white plastic.
The BionicSpot 7-3W-W is totally silent
Luminous spectrum
- Warm White 3500k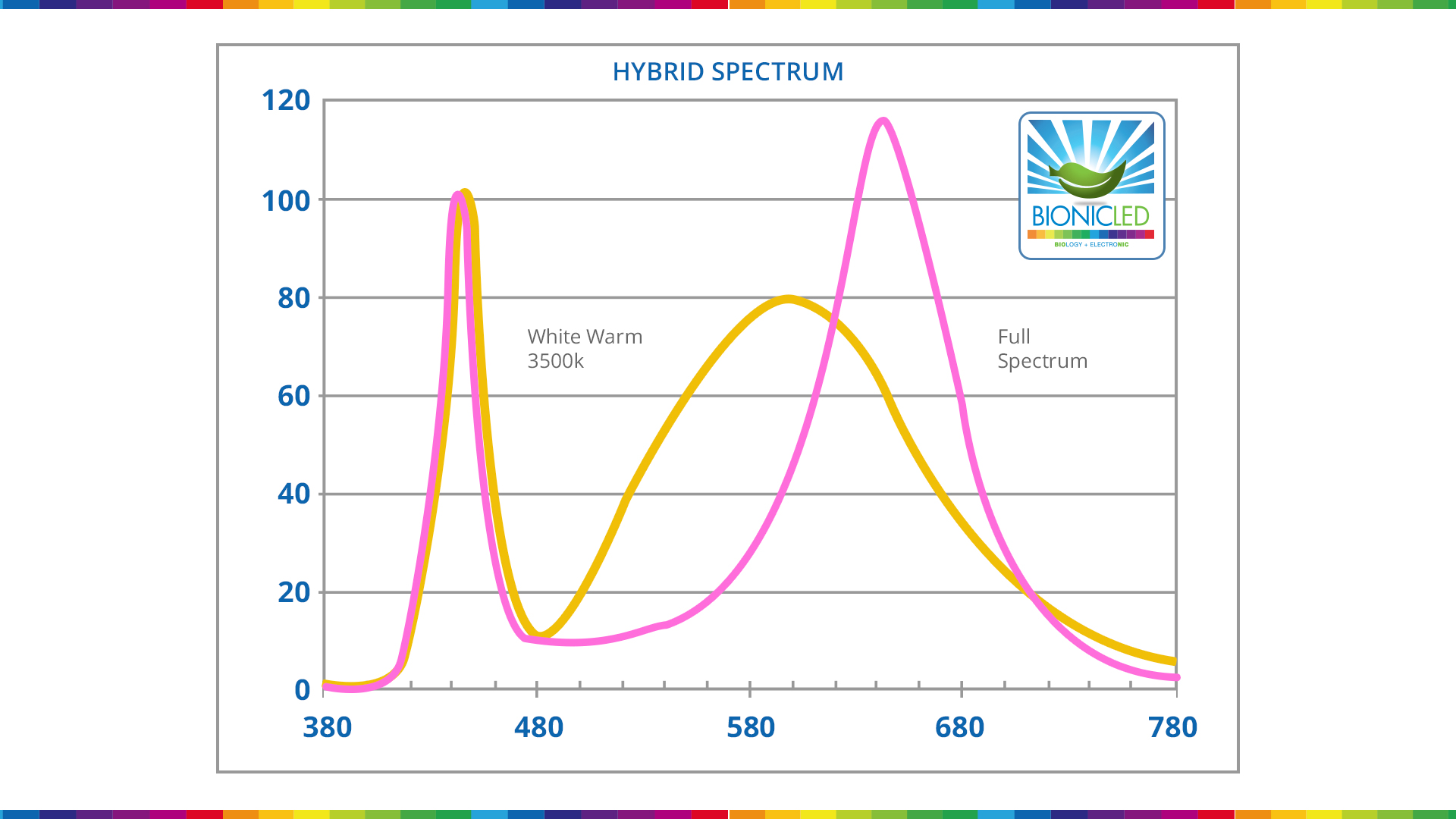 BionicSpot 7-3W-W spectrum covers the majority of the bands of absorption of the photosynthesis.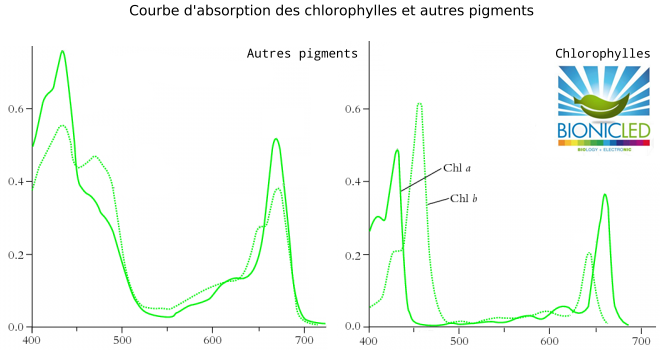 Power, consumption and coverage
Nominal power: 21W
Emaciated power: 10W
Coverage cutting: 50x50cm (height of installation 50cm)
Coverage in growth: 40x40cm (height of installation 40cm)
Coverage in flowering: 30x30cm (height of installation 30-35cm)
BionicSpot 7-3W-W can be used to cover bigger surfaces in use on classic plants of interiors or that do not need a very important lighting.
Dimensions and technical characteristics.
Tip: E26/E27
Voltage: 220V
I weigh: 750g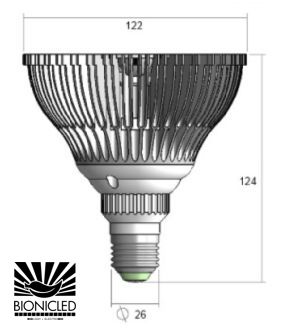 Advice of utilization
BionicSpot 7-3W is particularly adapted to short plants, to cultures in SCROG
It can be used only to cover a small surface in growth or cuttings.
The luminous spots can be used as lateral complementary lighting to favor the development of the least exposed flowers.
BionicSpot 7-3W is adapted for the maintenance of a parent plant, or as complement of the spectrum of a HPS.
BionicSpot 7-3W-W this one advised as complement of the BionicSpot 18-3W Full Spectrum, allows to increase the luminous penetration and to complete the spectrum in growth or in flowering